Neal Fay:
Neal Fay is the Vice President of Business Development at King & Bishop and Finish Line Staffing Services. Neal's career has spanned Engineering, Sales and Talent Acquisition, and he enjoys leveraging skills learned in these fields to success with key clients and accounts. Neal's passion for staffing comes from the ability to grow individual networks and develop a community relationship throughout Boston's Human Resources and Talent Acquisition communities. When not at work, Neal can be found making a difference by participating in various charitable organizations and events. Neal will be participating in his 31st Pan Mass Challenge, 192 mile bicycle ride supporting the Dana Farber Cancer Institute. Neal can be seen Auctioneering for charitable events.
Robert Purcell:

Bob Purcell has over 15 years as a staffing professional and a recruiter in Boston. Bob's areas of expertise include resume development, candidate coaching, staffing for multiple industries and across integrated disciplines. Bob attended Wentworth Institute studying Electrical Engineering and the University of Massachusetts where he studied Business Administration.
Paul Nannicelli:
Paul Nannicelli is the Vice President of Recruitment with Finish Line Staffing Services. Paul's background includes roles in Human Resources and Recruiting. He has been a part of the King & Bishop/ Finish Line Staffing Services organization for over 6 years. Paul attended Xaverian Brothers High School and Saint Michael's College, where he received a Bachelor of Science in Business with a minor in Marketing. Paul is also a former Pro Hockey player and models clothing for High Gray.
 Ryan Bere: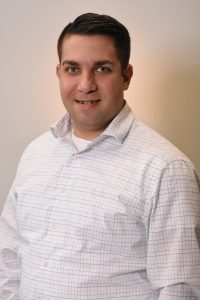 Ryan Bere is a Recruiter for Finish Line Staffing Services, a King & Bishop Company. Ryan comes to our organization with 10 years of experience in retail management to go with his 3 years of experience in Human Resources.  Ryan has developed great customer service skills, which has allowed him to build strong relationships with everyone.  Outside of work Ryan loves to play baseball in his free time.  He also coaches a girl's travel softball team.  Ryan is involved in the 100 Inning Baseball Game with raises money for ALS.  Each spring Ryan donates his time to the Jimmy Fund's Fantasy day event at Fenway Park.  This event supports and raises money for the Dana Farber Cancer Institute.